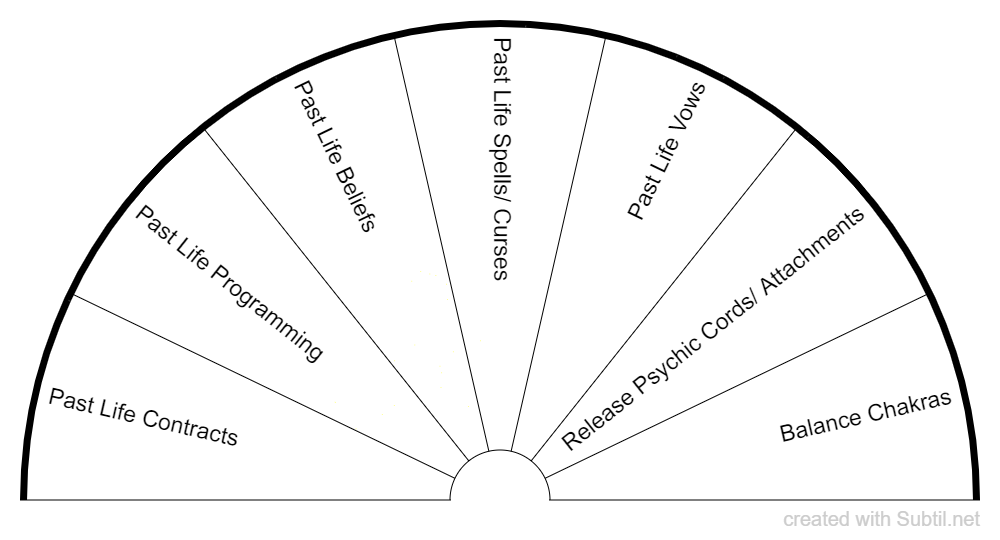 Past life clearing
A chart to be used for clearing and healing past life issues that are limiting you in some way.
Questions to ask:
What from a past life is holding me back and limiting my true potential now?
What can I release to be on my highest path?
What area of my past lives need some attention and healing?

Classified in : Health Care
Display the contents of the chart
Group Past Life Contracts
Past Life Programming
Past Life Beliefs
Past Life Spells/ Curses
Past Life Vows
Release Psychic Cords/ Attachments
Balance Chakras

To discover

offers a biometer generator and a space to share dowsing charts.
All the charts available on the site can be freely downloaded and printed
💙 Thanks to all users for this wonderful comm'one!