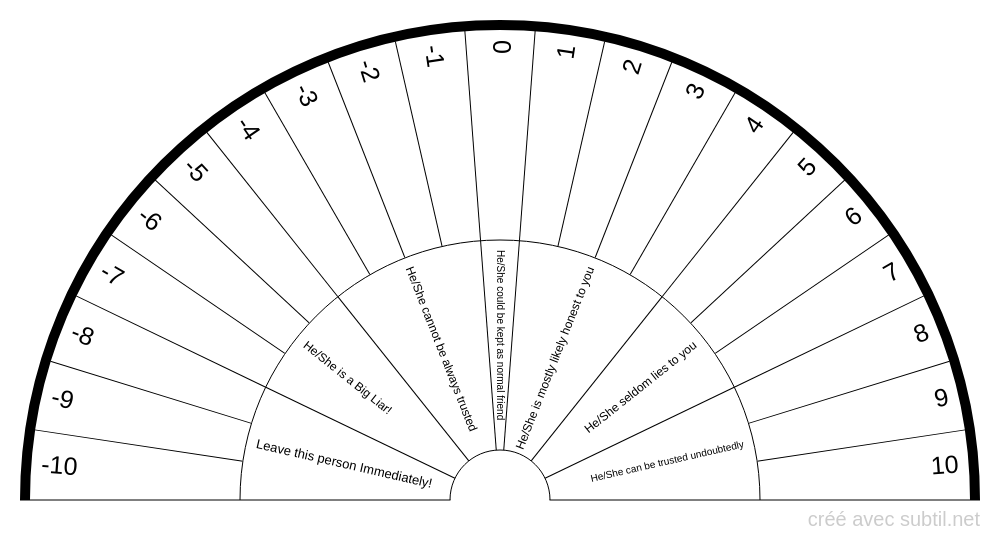 Honesty
This chart can hopefully help seeing whether a new person/ friend would be honest to you.
Classified in : Dowsing
Display the contents of the chart
Group -10
-9
-8
-7
-6
-5
-4
-3
-2
-1
0
1
2
3
4
5
6
7
8
9
10

New group 1 Leave this person Immediately!
He/She is a Big Liar!
He/She cannot be always trusted
He/She could be kept as normal friend
He/She is mostly likely honest to you
He/She seldom lies to you
He/She can be trusted undoubtedly

To discover

offers a biometer generator and a space to share dowsing charts.
All the charts available on the site can be freely downloaded and printed
💙 Thanks to all users for this wonderful comm'one!