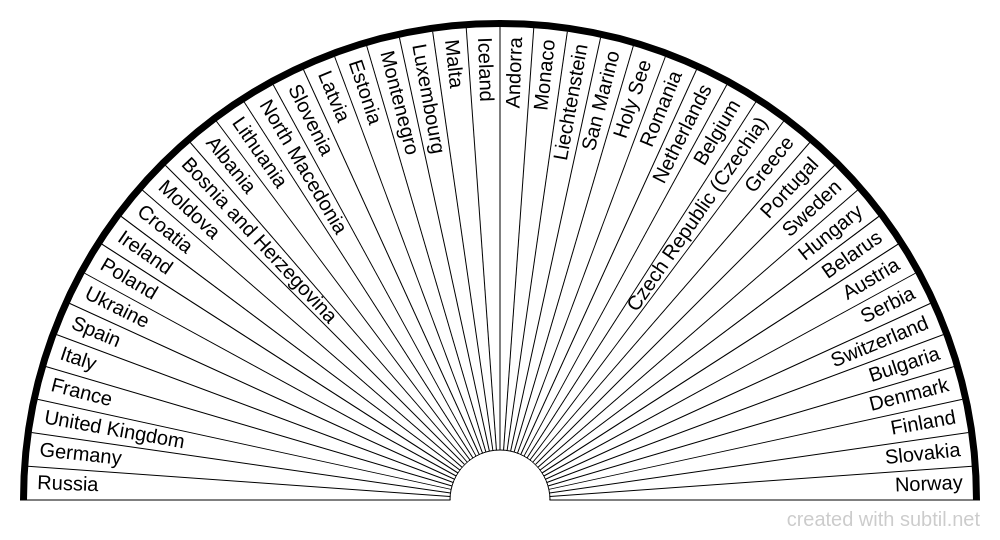 Where you may find love in Europe?
There are some places where you have better chances to receive positive energy, may be treated as an attractive person or even find love.
Classified in : Dowsing
Display the contents of the chart
Group Russia
Germany
United Kingdom
France
Italy
Spain
Ukraine
Poland
Ireland
Croatia
Moldova
Bosnia and Herzegovina
Albania
Lithuania
North Macedonia
Slovenia
Latvia
Estonia
Montenegro
Luxembourg
Malta
Iceland
Andorra
Monaco
Liechtenstein
San Marino
Holy See
Romania
Netherlands
Belgium
Czech Republic (Czechia)
Greece
Portugal
Sweden
Hungary
Belarus
Austria
Serbia
Switzerland
Bulgaria
Denmark
Finland
Slovakia
Norway

To discover

offers a biometer generator and a space to share dowsing charts.
All the charts available on the site can be freely downloaded and printed
💙 Thanks to all users for this wonderful comm'one!