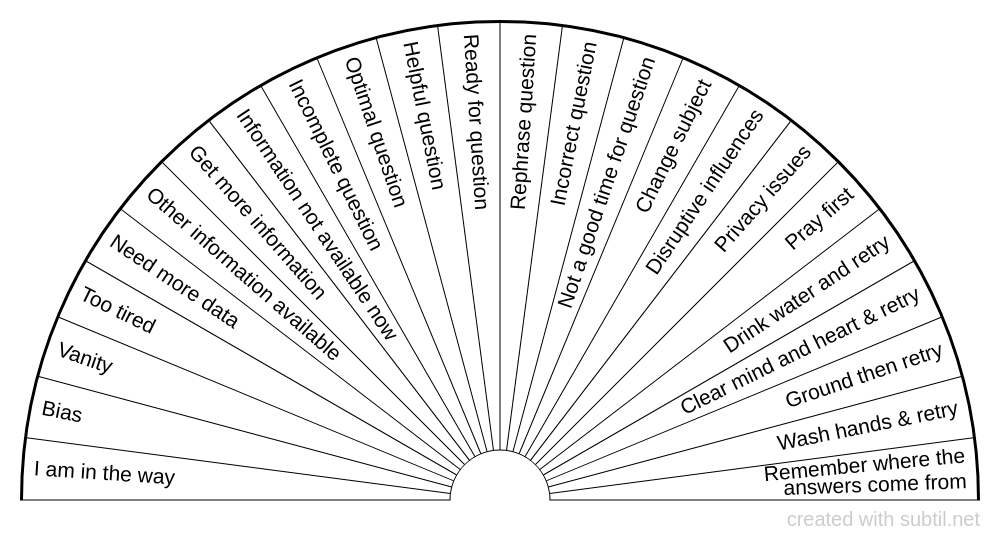 Right Questions
Help in asking the right questions. Getting useful answers.
Classified in : Dowsing
Display the contents of the chart
Group I am in the way
Bias
Vanity
Too tired
Need more data
Other information available
Get more information
Information not available now
Incomplete question
Optimal question
Helpful question
Ready for question
Rephrase question
Incorrect question
Not a good time for question
Change subject
Disruptive influences
Privacy issues
Pray first
Drink water and retry
Clear mind and heart & retry
Ground then retry
Wash hands & retry
Remember where the answers come from

To discover

offers a biometer generator and a space to share dowsing charts.
All the charts available on the site can be freely downloaded and printed
💙 Thanks to all users for this wonderful comm'one!