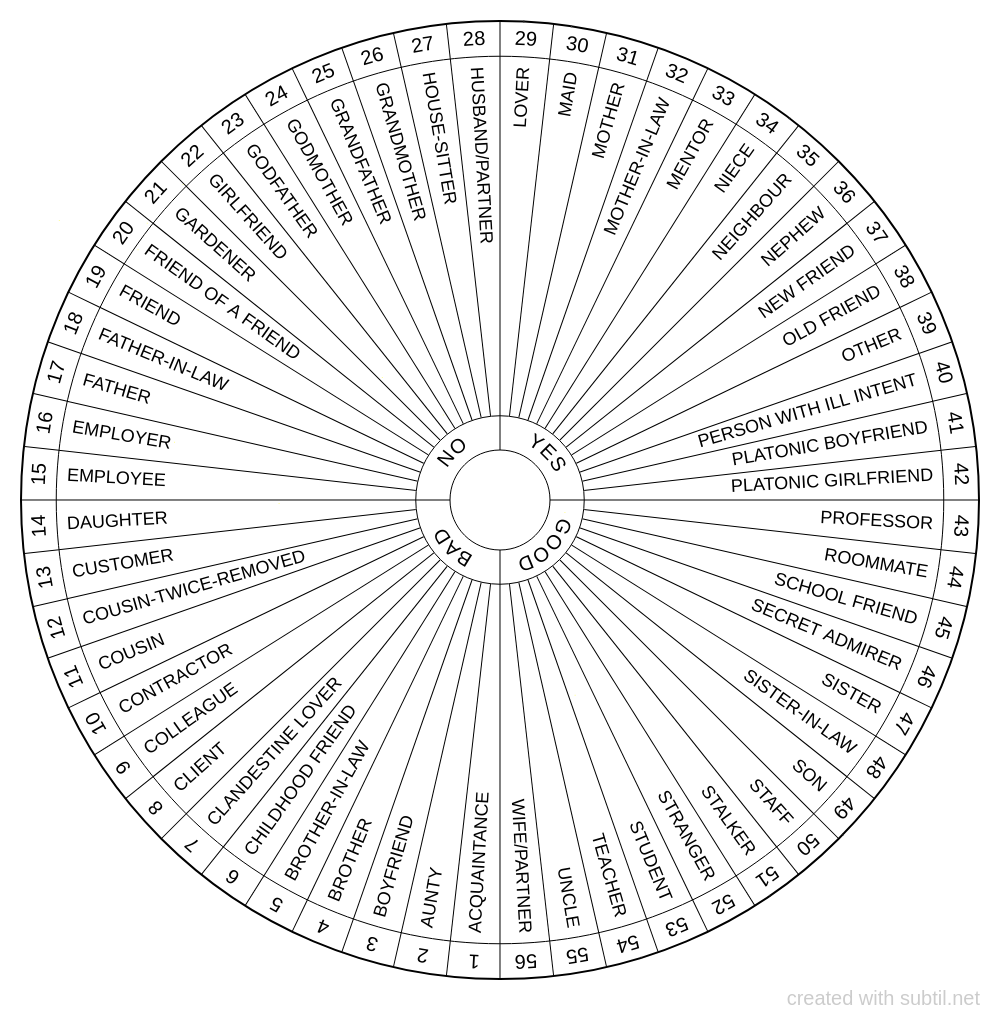 People source identification
This is an added on version of the chart created by another member.
Classified in : Dowsing
Display the contents of the chart
Group OTHER
GRANDFATHER
GRANDMOTHER
FATHER
MOTHER
UNCLE
AUNTY
GODFATHER
GODMOTHER
HUSBAND/PARTNER
WIFE/PARTNER
SON
DAUGHTER
BROTHER
SISTER
COUSIN
NEPHEW
NIECE
BOYFRIEND
GIRLFRIEND
LOVER
COLLEAGUE
STAFF
EMPLOYER
TEACHER
MENTOR
FRIEND
NEW FRIEND
OLD FRIEND
NEIGHBOUR
ACQUAINTANCE
CLIENT
CUSTOMER
NONE

To discover

offers a biometer generator and a space to share dowsing charts.
All the charts available on the site can be freely downloaded and printed
💙 Thanks to all users for this wonderful comm'one!