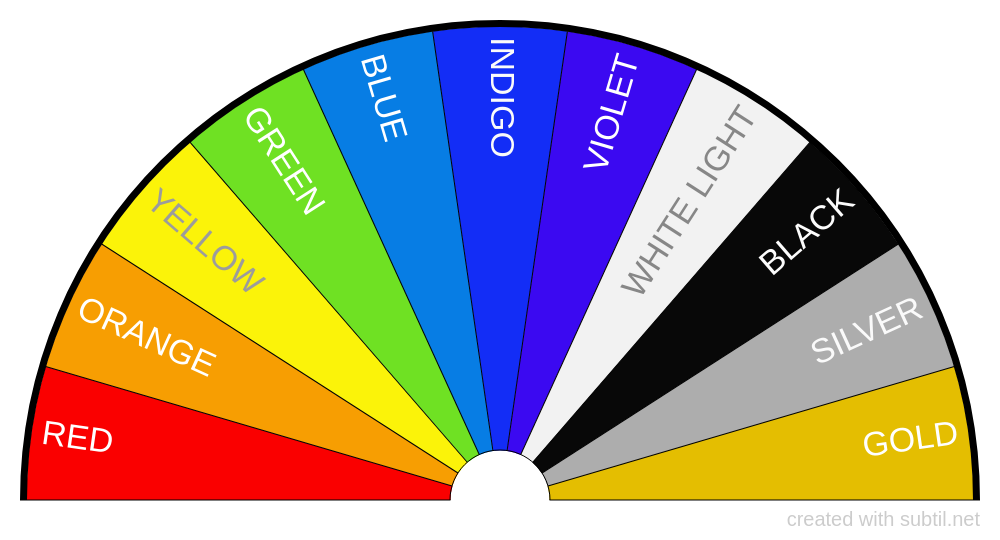 Resonant Color (Chakra)
Identify Your Resonant Color (Chakra)

According to chromotherapy, each of us has a particular color to which our true self resonates. You can use a pendulum to determine what your resonant color is. The one that produces the largest "yes" is your resonant color.
Or you can determine which color your energy is lacking or deficient in.

Before beginning, be sure to state the source of your pendulum's answers.
Classified in : Dowsing Health Care
Display the contents of the chart
Group RED
ORANGE
YELLOW
GREEN
BLUE
INDIGO
VIOLET
WHITE LIGHT
BLACK
SILVER
GOLD