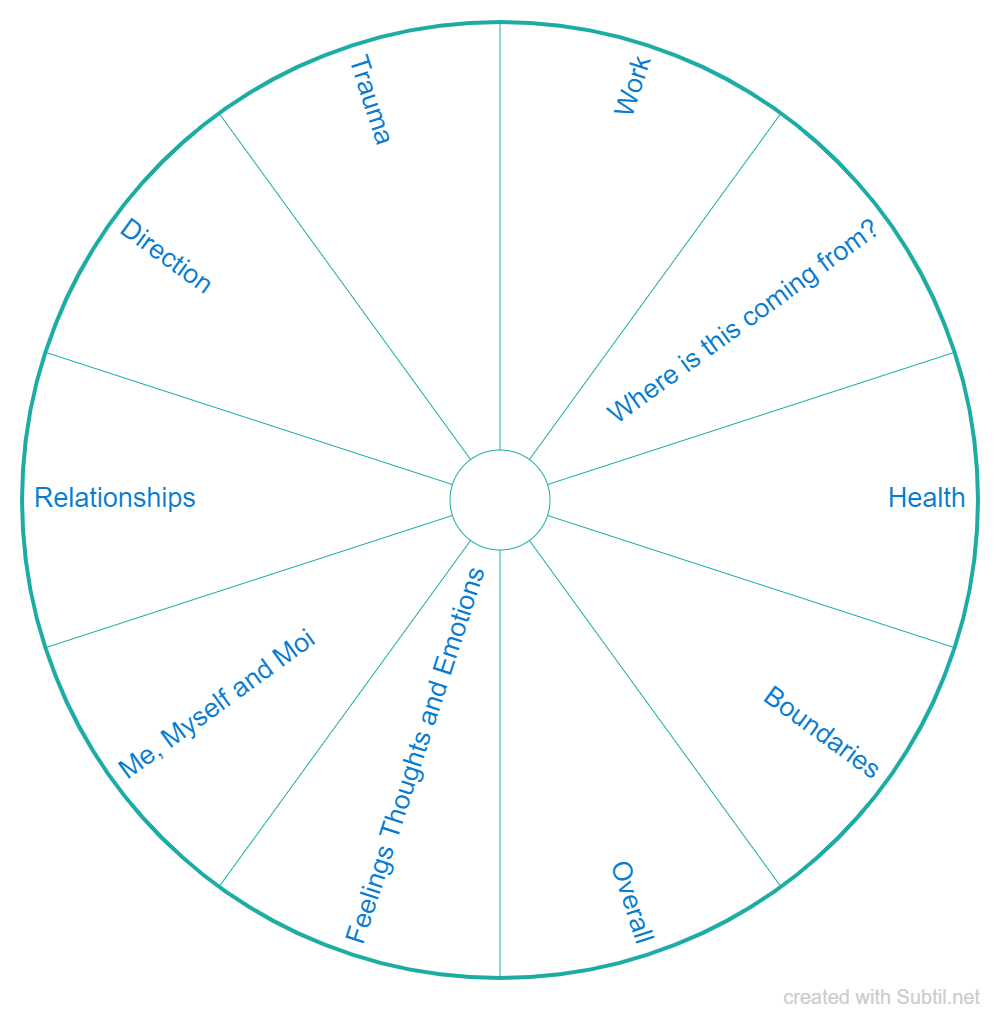 Self awareness
This chart will help you decide on which area of your life you can work on at any given time.
Classified in : Dowsing
Display the contents of the chart
Group Feelings Thoughts and Emotions
Me, Myself and Moi
Relationships
Direction
Trauma
Work
Where is this coming from?
Health
Boundaries
Overall

To discover

offers a biometer generator and a space to share dowsing charts.
All the charts available on the site can be downloaded and printed
💙 Thanks to all users for this wonderful comm'one!