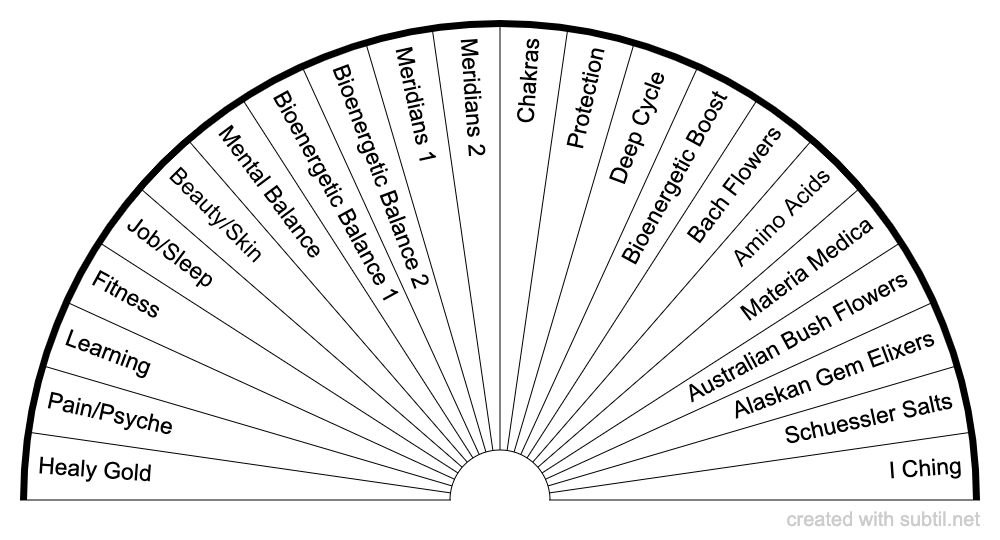 Healy all w/resonance options
This includes Healy Microcurrent Programs as well as the added Information Field programs.
Classified in : Naturopathy Health Care
Display the contents of the chart
Group Healy Gold
Pain/Psyche
Learning
Fitness
Job/Sleep
Beauty/Skin
Mental Balance
Bioenergetic Balance 1
Bioenergetic Balance 2
Meridians 1
Meridians 2
Chakras
Protection
Deep Cycle
Bioenergetic Boost
Bach Flowers
Amino Acids
Materia Medica
Australian Bush Flowers
Alaskan Gem Elixers
Schuessler Salts
I Ching

To discover

offers a biometer generator and a space to share dowsing charts.
All the charts available on the site can be freely downloaded and printed
💙 Thanks to all users for this wonderful comm'one!