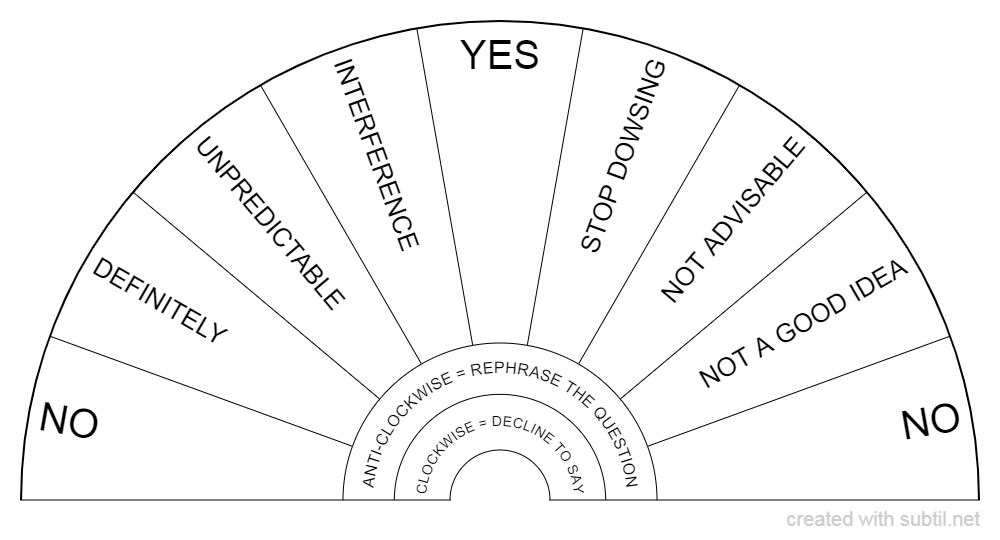 Basic dowsing chart
The chart has been created to inform us to stop dowsing when we get psychic interference.
Classified in : Dowsing
Display the contents of the chart
Group NO
DEFINITELY
UNPREDICTABLE
INTERFERENCE
YES
STOP DOWSING
NOT ADVISABLE
NOT A GOOD IDEA
NO

New group 1 ANTI-CLOCKWISE = REPHRASE THE QUESTION

New group 2 CLOCKWISE = DECLINE TO SAY

To discover

offers a biometer generator and a space to share dowsing charts.
All the charts available on the site can be freely downloaded and printed
💙 Thanks to all users for this wonderful comm'one!