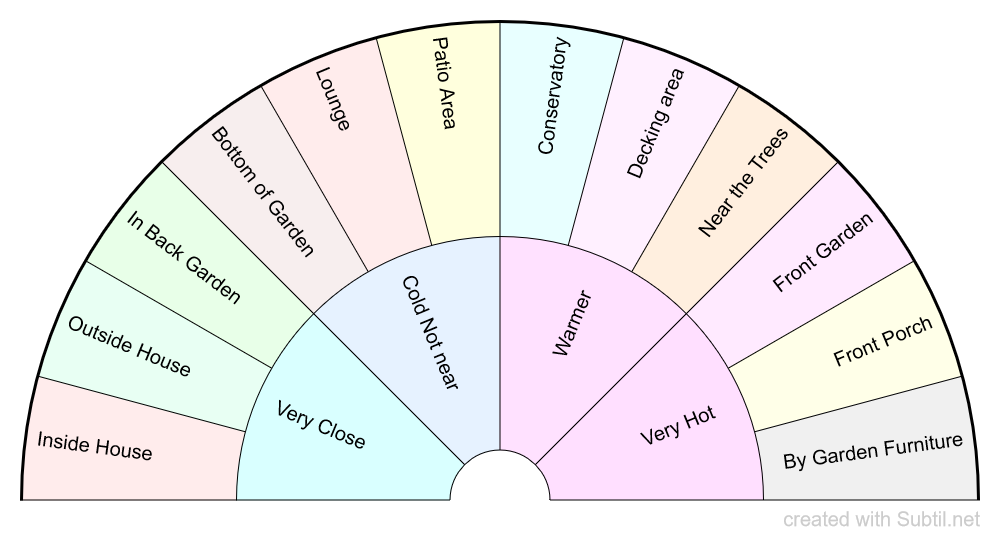 Pendulum Treasure Hunt
Treasure hunt, first person to find all 5 tokens wins a prize. Dowse for the location of the tokens.
Classified in : Dowsing
Display the contents of the chart
Who, What, Where Inside House
Outside House
In Back Garden
Bottom of Garden
Lounge
Patio Area
Conservatory
Decking area
Near the Trees
Front Garden
Front Porch
By Garden Furniture

What happen to lost item Very Close
Cold Not near
Warmer
Very Hot

To discover

offers a biometer generator and a space to share dowsing charts.
All the charts available on the site can be freely downloaded and printed
💙 Thanks to all users for this wonderful comm'one!