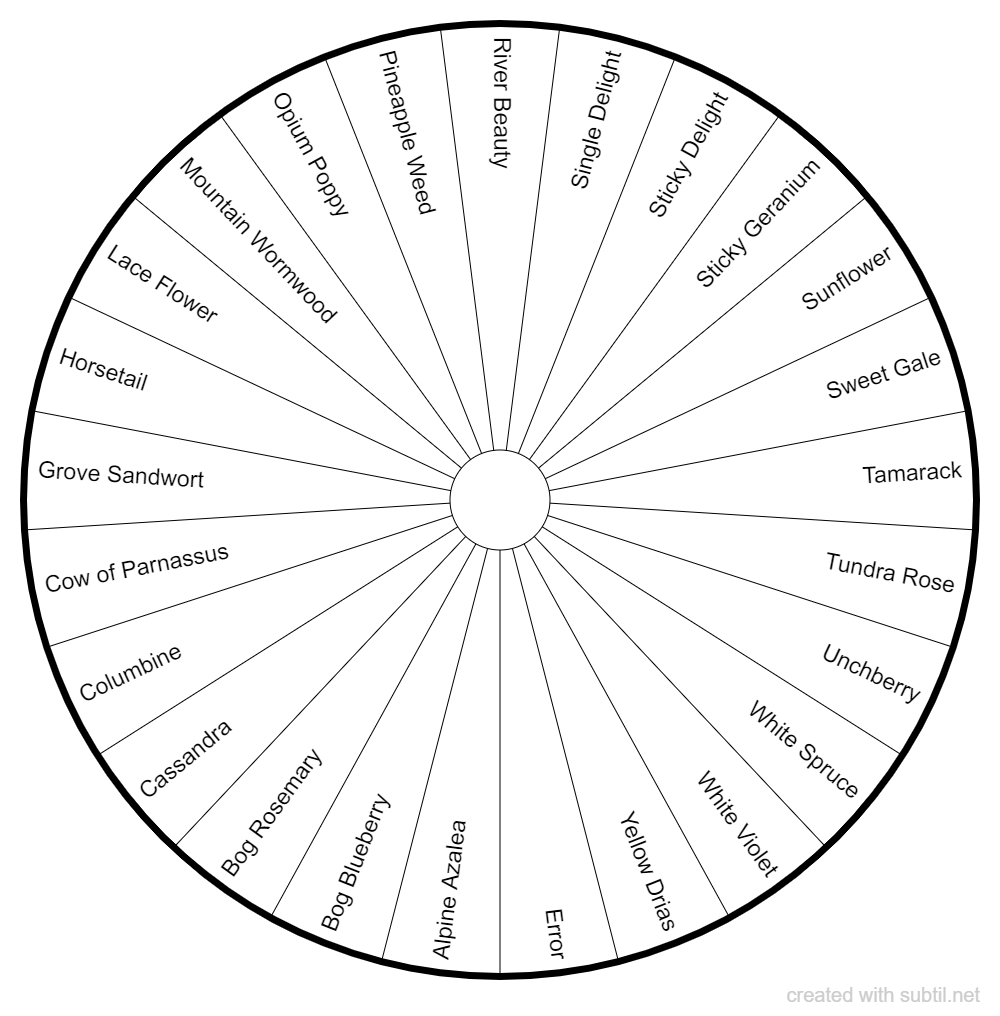 Alaskan Flower Chart - Who Am I?
Homeopathy & Essences
Topic: Who Am I?
Classified in : Naturopathy
Display the contents of the chart
Group Alpine Azalea
Bog Blueberry
Bog Rosemary
Cassandra
Columbine
Cow of Parnassus
Grove Sandwort
Horsetail
Lace Flower
Mountain Wormwood
Opium Poppy
Pineapple Weed
River Beauty
Single Delight
Sticky Delight
Sticky Geranium
Sunflower
Sweet Gale
Tamarack
Tundra Rose
Unchberry
White Spruce
White Violet
Yellow Drias
Error

To discover

offers a biometer generator and a space to share dowsing charts.
All the charts available on the site can be freely downloaded and printed
💙 Thanks to all users for this wonderful comm'one!