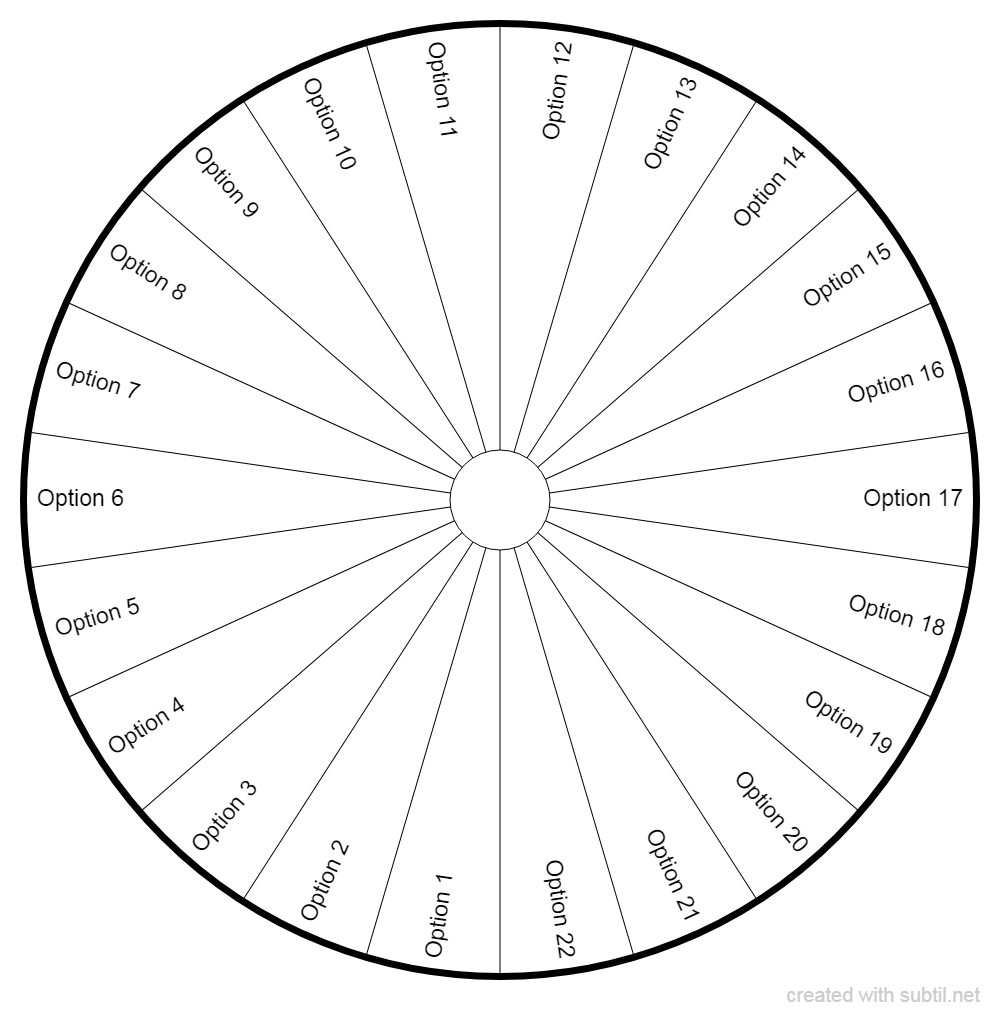 Personal Options
This chart can be used to prioritize what to do first. On a separate piece of paper identify what each option represents. Then use your pendulum to determine the priorities for each option.
Classified in : Dowsing
Display the contents of the chart
Group Option 1
Option 2
Option 3
Option 4
Option 5
Option 6
Option 7
Option 8
Option 9
Option 10
Option 11
Option 12
Option 13
Option 14
Option 15
Option 16
Option 17
Option 18
Option 19
Option 20
Option 21
Option 22

To discover

offers a biometer generator and a space to share dowsing charts.
All the charts available on the site can be freely downloaded and printed
💙 Thanks to all users for this wonderful comm'one!