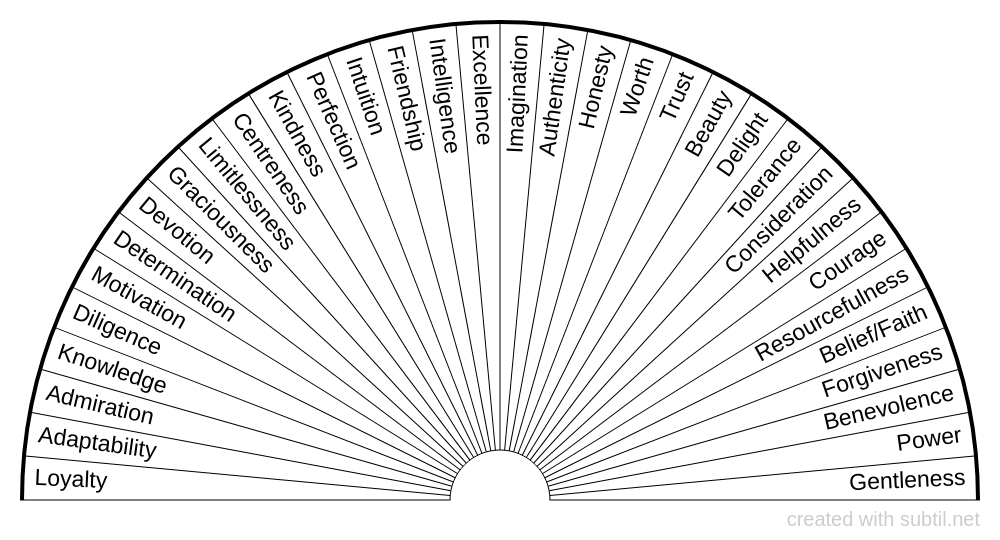 Love based energies
Check % or download as required
Classified in : Dowsing Health Care
Display the contents of the chart
Group Loyalty
Adaptability
Admiration
Knowledge
Diligence
Motivation
Determination
Devotion
Graciousness
Limitlessness
Centreness
Kindness
Perfection
Intuition
Friendship
Intelligence
Excellence
Imagination
Authenticity
Honesty
Worth
Trust
Beauty
Delight
Tolerance
Consideration
Helpfulness
Courage
Resourcefulness
Belief/Faith
Forgiveness
Benevolence
Power
Gentleness

Linked charts
The following charts are in the same theme as chart "Love based energies", they will bring you additional answers to deepen your research.
Check what love-based energies you are attracting or blocking and download.

offers a biometer generator and a space to share dowsing charts.
All the charts available on the site can be freely downloaded and printed
💙 Thanks to all users for this wonderful comm'one!