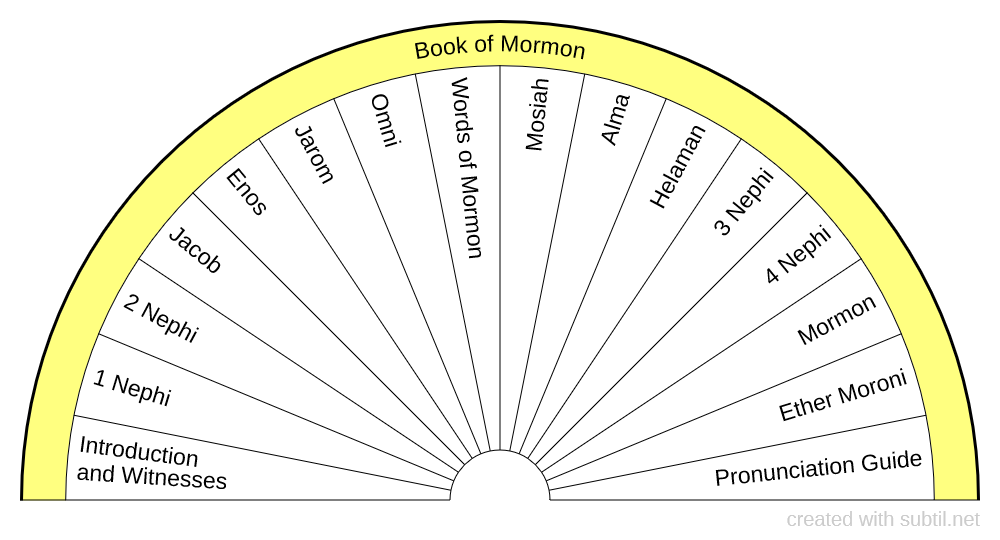 Books in Book of Mormon
Books in the Book Of Mormon scripture finder.
Classified in : Dowsing
Display the contents of the chart
New group 1 Book of Mormon

Group Introduction and Witnesses
1 Nephi
2 Nephi
Jacob
Enos
Jarom
Omni
Words of Mormon
Mosiah
Alma
Helaman
3 Nephi
4 Nephi
Mormon
Ether Moroni
Pronunciation Guide

Linked charts
The following charts are in the same theme as chart "Books in Book of Mormon", they will bring you additional answers to deepen your research.

offers a biometer generator and a space to share dowsing charts.
All the charts available on the site can be downloaded and printed
💙 Thanks to all users for this wonderful comm'one!