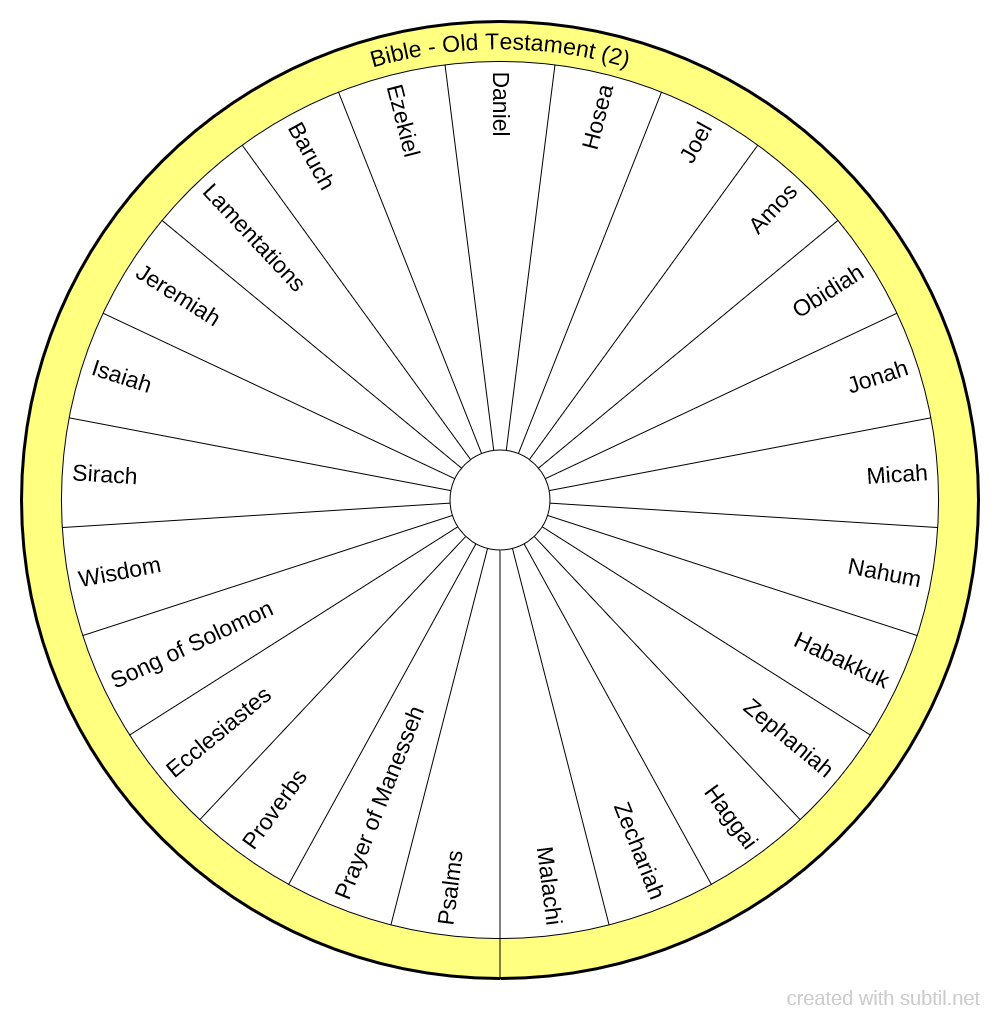 Books of the bible - chart 2
Use the chart if you have a message for yourself or others. There are three charts in total.
Revised Standard Version is the preferred translation.
Classified in : Dowsing
Display the contents of the chart
Group Bible - Old Testament (2)

New group 1 Psalms
Prayer of Manesseh
Proverbs
Ecclesiastes
Song of Solomon
Wisdom
Sirach
Isaiah
Jeremiah
Lamentations
Baruch
Ezekiel
Daniel
Hosea
Joel
Amos
Obidiah
Jonah
Micah
Nahum
Habakkuk
Zephaniah
Haggai
Zechariah
Malachi

Linked charts
The following charts are in the same theme as chart "Books of the bible - chart 2", they will bring you additional answers to deepen your research.

offers a biometer generator and a space to share dowsing charts.
All the charts available on the site can be downloaded and printed
💙 Thanks to all users for this wonderful comm'one!