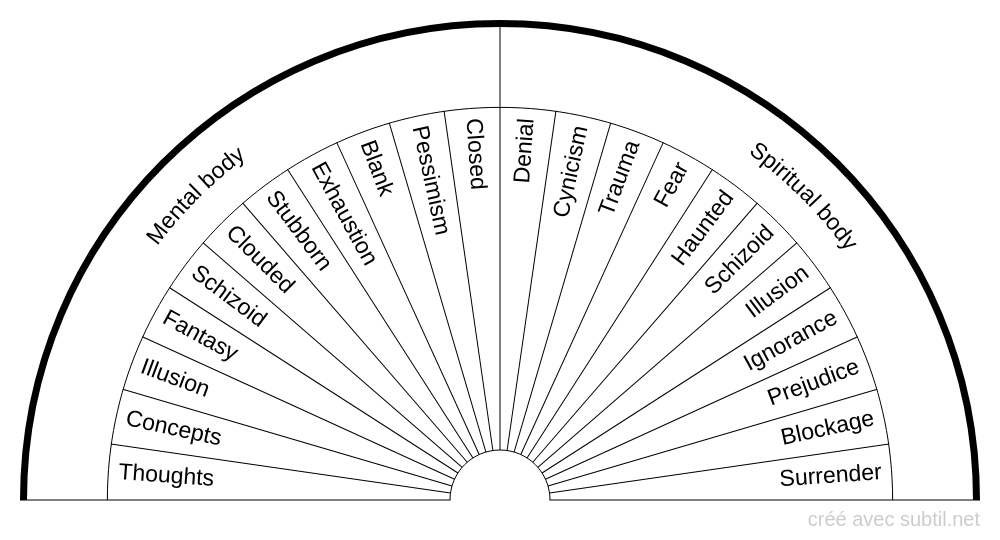 Fragile areas
Areas in need of most care.
Classified in : Dowsing Health Care
Display the contents of the chart
Group Mental body
Spiritual body

New group 1 Thoughts
Concepts
Illusion
Fantasy
Schizoid
Clouded
Stubborn
Exhaustion
Blank
Pessimism
Closed
Denial
Cynicism
Trauma
Fear
Haunted
Schizoid
Illusion
Ignorance
Prejudice
Blockage
Surrender

To discover

offers a biometer generator and a space to share dowsing charts.
All the charts available on the site can be freely downloaded and printed
💙 Thanks to all users for this wonderful comm'one!