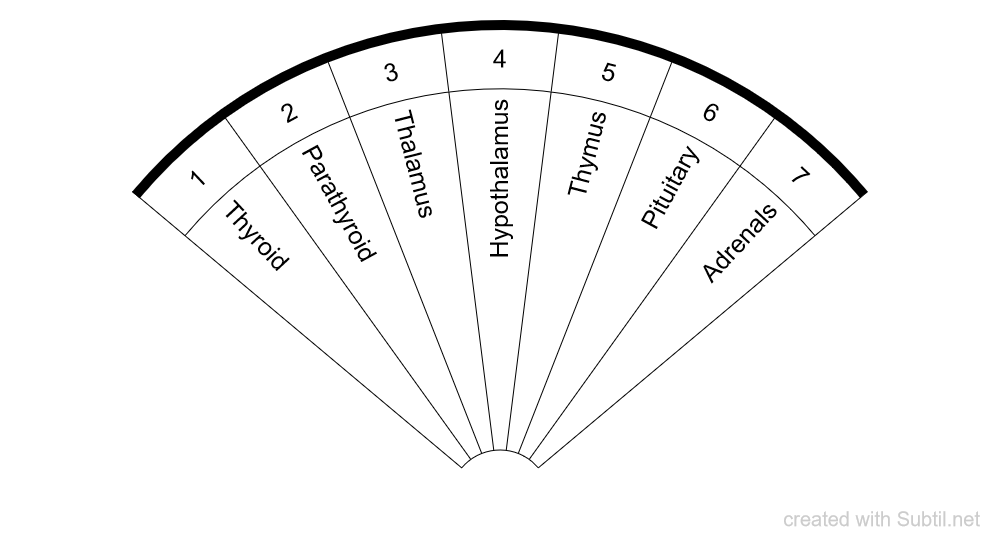 Weight management glands
A chart to test which glands are imbalanced that are affecting weight gain or weight loss.
Classified in : Dowsing Health Care
Display the contents of the chart
Numbers 1
2
3
4
5
6
7

Labels Thyroid
Parathyroid
Thalamus
Hypothalamus
Thymus
Pituitary
Adrenals

Linked charts
The following charts are in the same theme as chart "Weight management glands", they will bring you additional answers to deepen your research.

offers a biometer generator and a space to share dowsing charts.
All the charts available on the site can be freely downloaded and printed
💙 Thanks to all users for this wonderful comm'one!