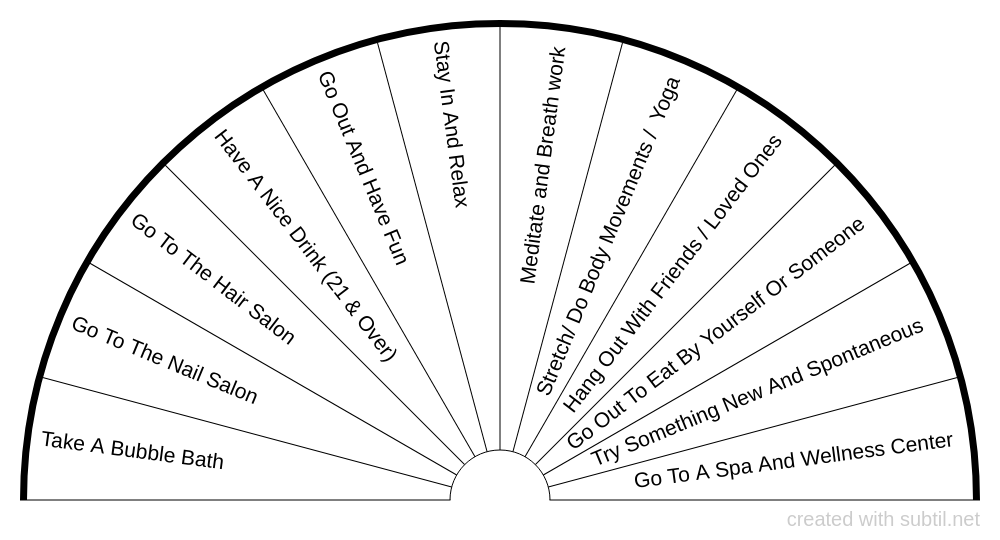 Self Care
You have options on how to spend your down time or weekend.

Classified in : Dowsing
Display the contents of the chart
Group Take A Bubble Bath
Go To The Nail Salon
Go To The Hair Salon
Have A Nice Drink (21 & Over)
Go Out And Have Fun
Stay In And Relax
Meditate and Breath work
Stretch/ Do Body Movements / Yoga
Hang Out With Friends / Loved Ones
Go Out To Eat By Yourself Or Someone
Try Something New And Spontaneous
Go To A Spa And Wellness Center

To discover

offers a biometer generator and a space to share dowsing charts.
All the charts available on the site can be freely downloaded and printed
💙 Thanks to all users for this wonderful comm'one!