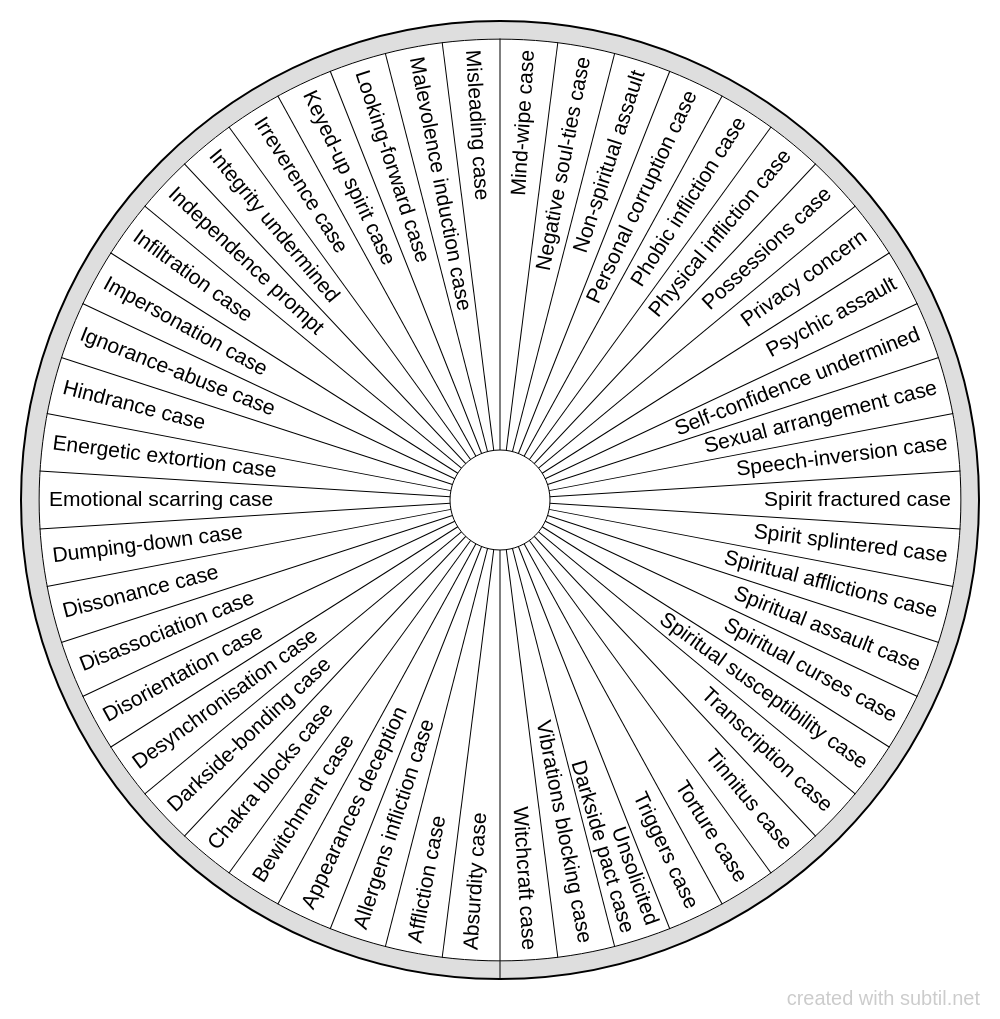 Whereunto
Guidance and instructions for Spiritual Healers and practitioners, as we are often under attack from the Darkside, followed by mind-wipes.
Classified in : Dowsing Health Care Subtle world
Display the contents of the chart
Group

New group 1 Absurdity case
Affliction case
Allergens infliction case
Appearances deception
Bewitchment case
Chakra blocks case
Darkside-bonding case
Desynchronisation case
Disorientation case
Disassociation case
Dissonance case
Dumping-down case
Emotional scarring case
Energetic extortion case
Hindrance case
Ignorance-abuse case
Impersonation case
Infiltration case
Independence prompt
Integrity undermined
Irreverence case
Keyed-up spirit case
Looking-forward case
Malevolence induction case
Misleading case
Mind-wipe case
Negative soul-ties case
Non-spiritual assault
Personal corruption case
Phobic infliction case
Physical infliction case
Possessions case
Privacy concern
Psychic assault
Self-confidence undermined
Sexual arrangement case
Speech-inversion case
Spirit fractured case
Spirit splintered case
Spiritual afflictions case
Spiritual assault case
Spiritual curses case
Spiritual susceptibility case
Transcription case
Tinnitus case
Torture case
Triggers case
Unsolicited Darkside pact case
Vibrations blocking case
Witchcraft case

To discover

offers a biometer generator and a space to share dowsing charts.
All the charts available on the site can be freely downloaded and printed
💙 Thanks to all users for this wonderful comm'one!