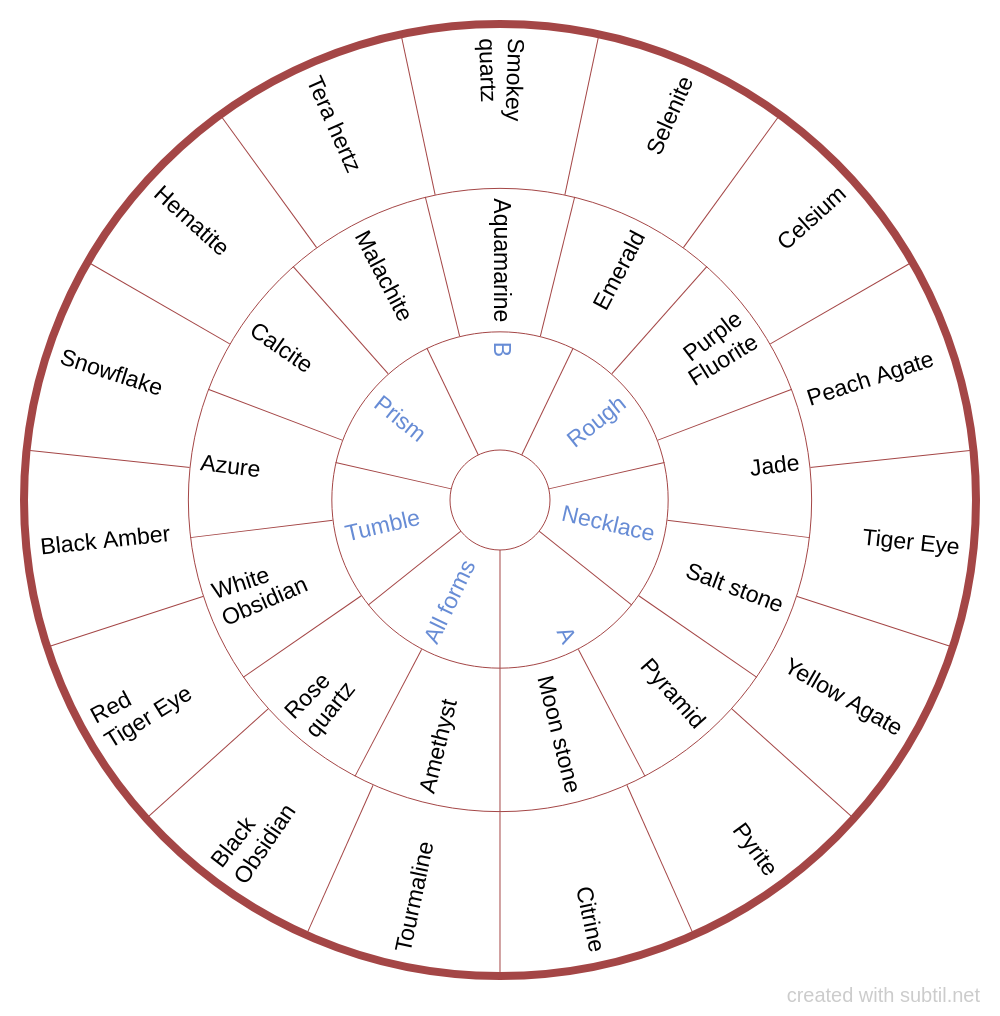 Stone selection
Which stone should I use today?
Classified in : Dowsing
Display the contents of the chart
New group 1 Tourmaline
Black Obsidian
Red Tiger Eye
Black Amber
Snowflake
Hematite
Tera hertz
Smokey quartz
Selenite
Celsium
Peach Agate
Tiger Eye
Yellow Agate
Pyrite
Citrine

New group 2 Amethyst
Rose quartz
White Obsidian
Azure
Calcite
Malachite
Aquamarine
Emerald
Purple Fluorite
Jade
Salt stone
Pyramid
Moon stone

New group 1 All forms
Tumble
Prism
B
Rough
Necklace
A

To discover

offers a biometer generator and a space to share dowsing charts.
All the charts available on the site can be freely downloaded and printed
💙 Thanks to all users for this wonderful comm'one!