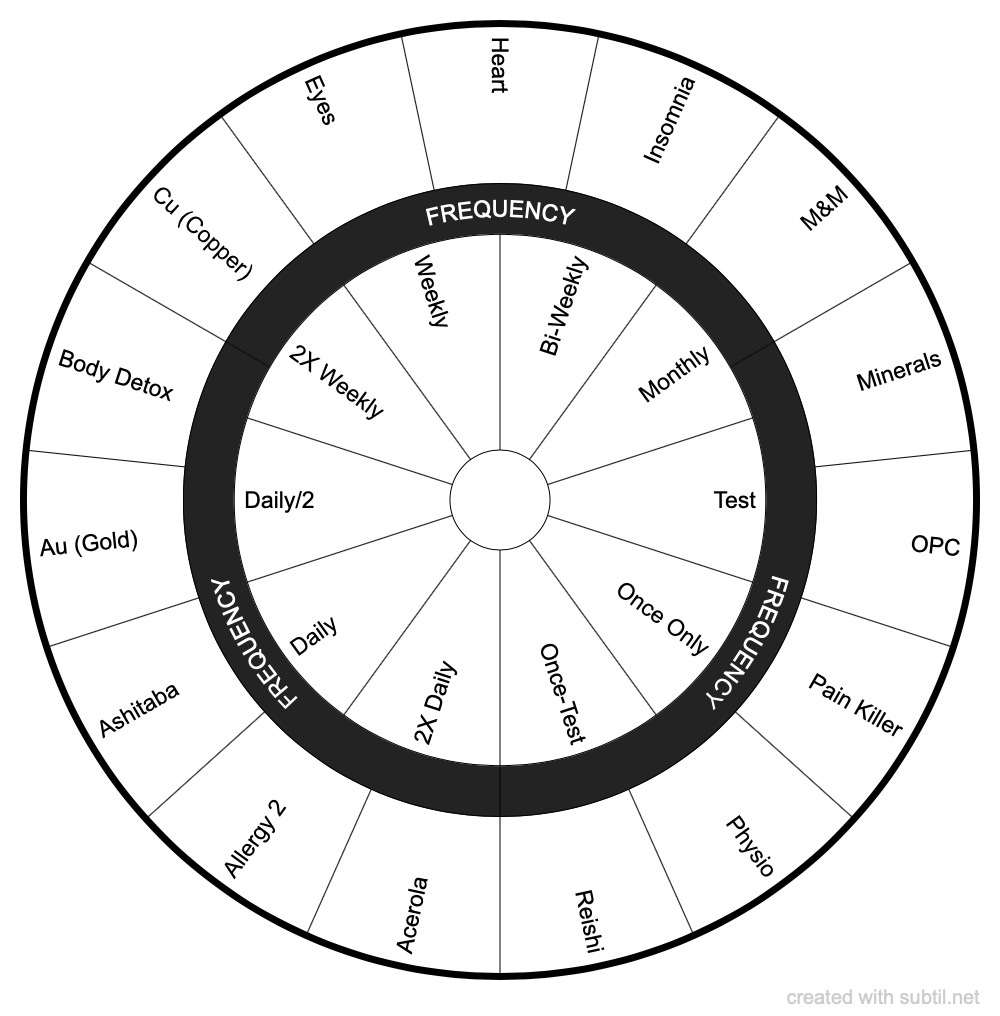 Therapeutic Pendulums
To help with choosing which BAJ Therapeutic Pendulums are needed for treatment.
Classified in : Dowsing
Display the contents of the chart
Group Acerola
Allergy 2
Ashitaba
Au (Gold)
Body Detox
Cu (Copper)
Eyes
Heart
Insomnia
M&M
Minerals
OPC
Pain Killer
Physio
Reishi

New group 1 FREQUENCY
FREQUENCY
FREQUENCY

New group 2 2X Daily
Daily
Daily/2
2X Weekly
Weekly
Bi-Weekly
Monthly
Test
Once Only
Once-Test

Linked charts
The following charts are in the same theme as chart "Therapeutic Pendulums", they will bring you additional answers to deepen your research.

offers a biometer generator and a space to share dowsing charts.
All the charts available on the site can be freely downloaded and printed
💙 Thanks to all users for this wonderful comm'one!