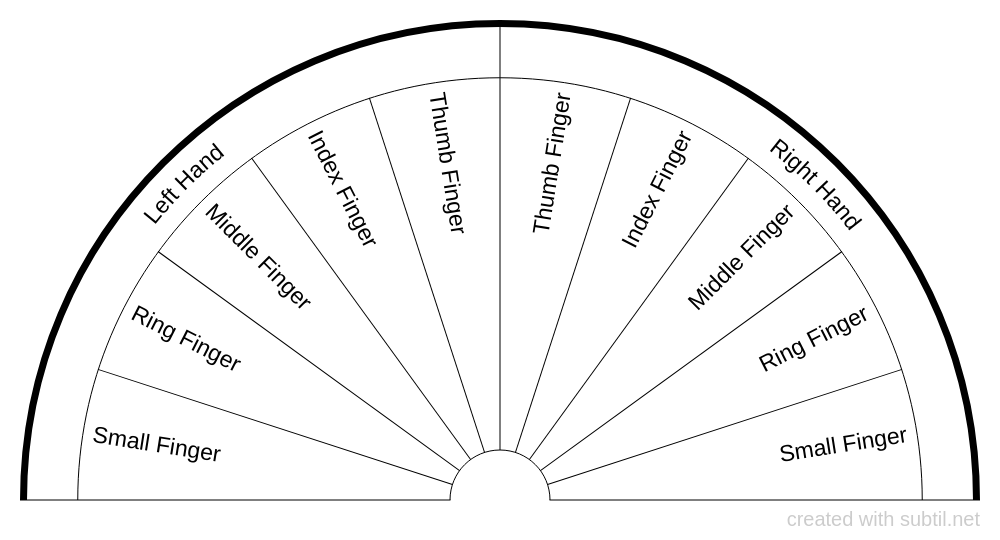 Fingers
Useful to determine which finger could benefit from gemstone therapy, acupressure, or other types of energy work.
Classified in : Dowsing
Display the contents of the chart
Left / Right Left Hand
Right Hand

Group Small Finger
Ring Finger
Middle Finger
Index Finger
Thumb Finger
Thumb Finger
Index Finger
Middle Finger
Ring Finger
Small Finger

To discover

offers a biometer generator and a space to share dowsing charts.
All the charts available on the site can be freely downloaded and printed
💙 Thanks to all users for this wonderful comm'one!