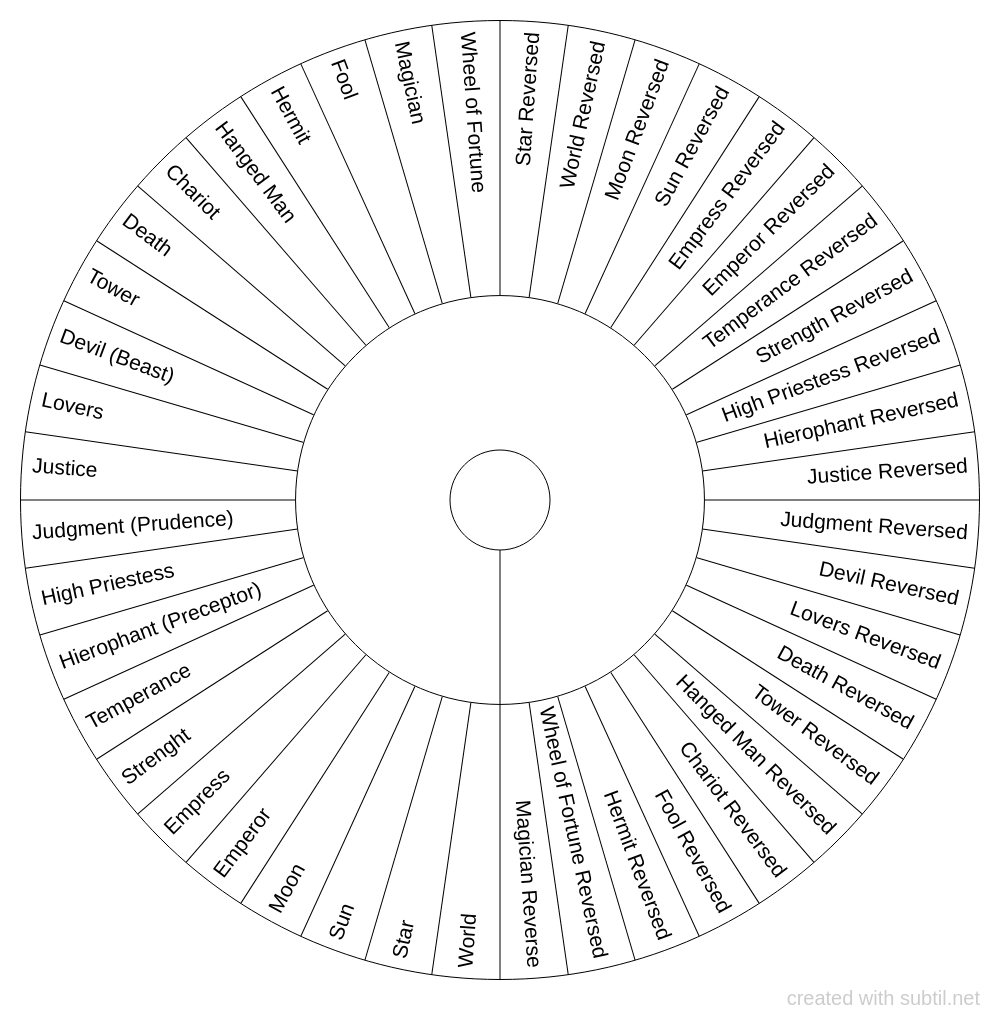 Arcana
The 22 Arcana cards from Tarot to monitor psyche, inspired by Ernst Wilhelm's Cards of Truth.
Classified in : Dowsing
Display the contents of the chart
Group World
Star
Sun
Moon
Emperor
Empress
Strenght
Temperance
Hierophant (Preceptor)
High Priestess
Judgment (Prudence)
Justice
Lovers
Devil (Beast)
Tower
Death
Chariot
Hanged Man
Hermit
Fool
Magician
Wheel of Fortune
Star Reversed
World Reversed
Moon Reversed
Sun Reversed
Empress Reversed
Emperor Reversed
Temperance Reversed
Strength Reversed
High Priestess Reversed
Hierophant Reversed
Justice Reversed
Judgment Reversed
Devil Reversed
Lovers Reversed
Death Reversed
Tower Reversed
Hanged Man Reversed
Chariot Reversed
Fool Reversed
Hermit Reversed
Wheel of Fortune Reversed
Magician Reverse

New group 1

To discover

offers a biometer generator and a space to share dowsing charts.
All the charts available on the site can be freely downloaded and printed
💙 Thanks to all users for this wonderful comm'one!