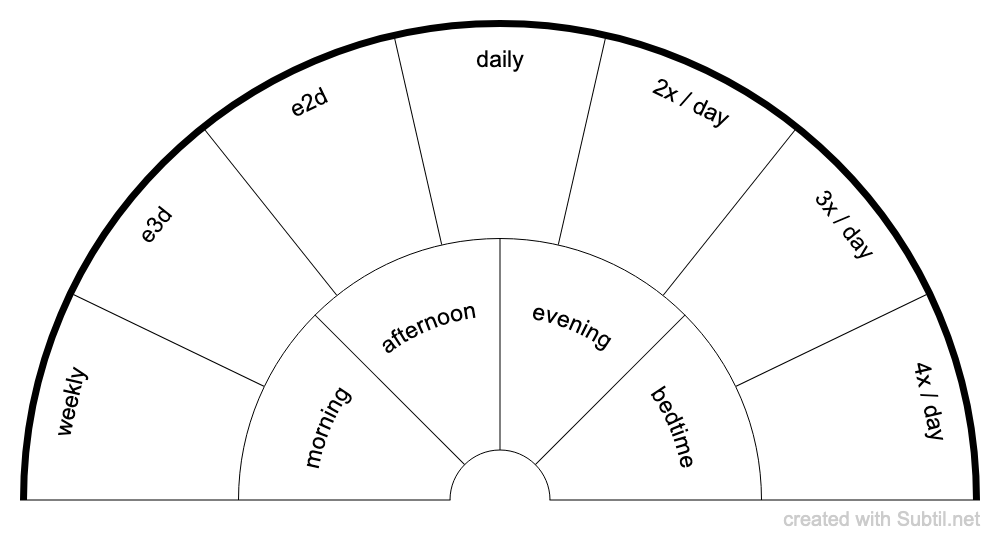 Linked charts
The following charts are in the same theme as chart "How often to take remedies", they will bring you additional answers to deepen your research.
Choose dilution and potency for flower, gem, homeopathic, and other vibrational remedies.

offers a biometer generator and a space to share dowsing charts.
All the charts available on the site can be freely downloaded and printed
💙 Thanks to all users for this wonderful comm'one!