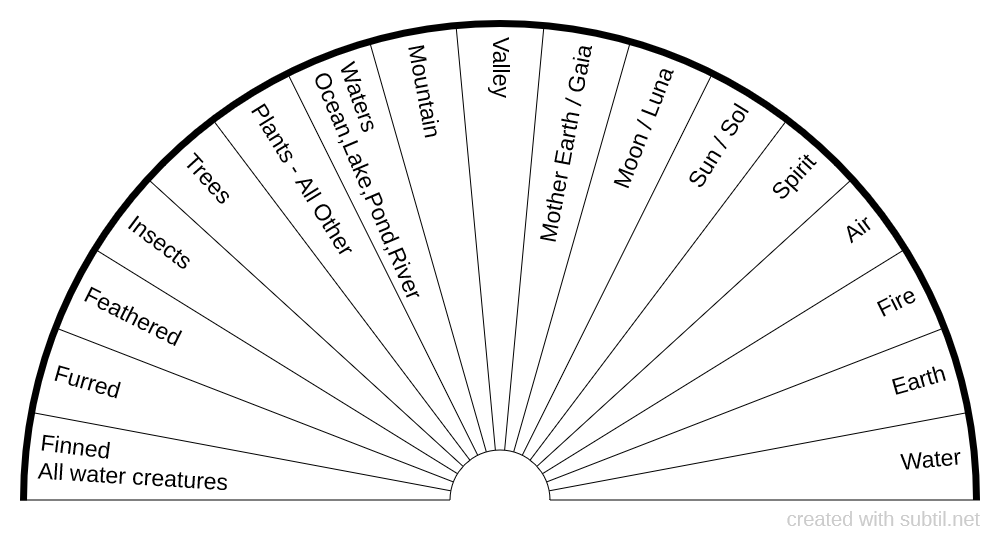 Relationships All Other
Relationships Chart 3. All relations that are not people.
Classified in : Dowsing
Display the contents of the chart
Group Finned All water creatures
Furred
Feathered
Insects
Trees
Plants - All Other
Waters Ocean,Lake,Pond,River
Mountain
Valley
Mother Earth / Gaia
Moon / Luna
Sun / Sol
Spirit
Air
Fire
Earth
Water

Linked charts
The following charts are in the same theme as chart "Relationships All Other", they will bring you additional answers to deepen your research.

offers a biometer generator and a space to share dowsing charts.
All the charts available on the site can be freely downloaded and printed
💙 Thanks to all users for this wonderful comm'one!