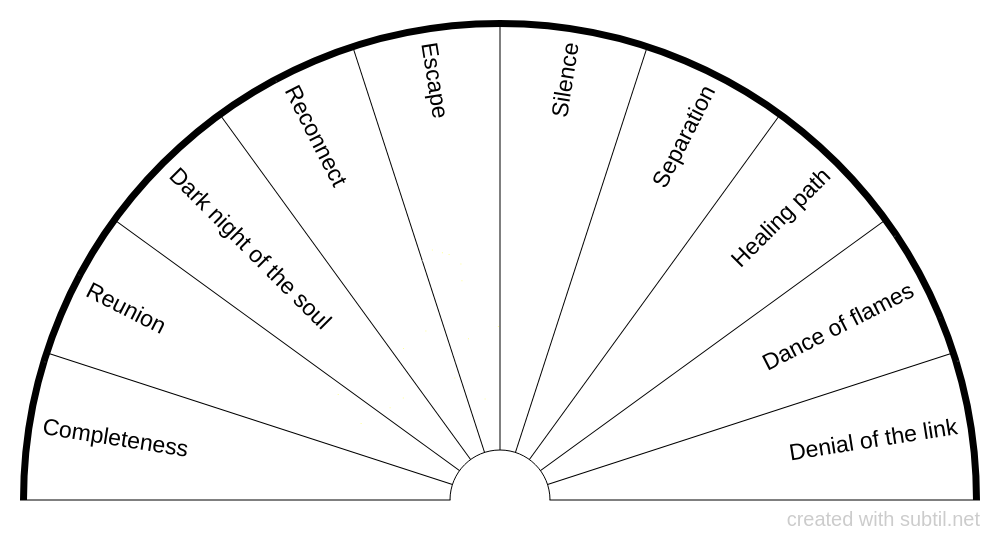 Twin flames course
What phase of the twin flame journey am I on?
Classified in : Dowsing Health Care
Display the contents of the chart
Groupe Completeness
Reunion
Dark night of the soul
Reconnect
Escape
Silence
Separation
Healing path
Dance of flames
Denial of the link

Linked charts
The following charts are in the same theme as chart "Twin flames course", they will bring you additional answers to deepen your research.

offers a biometer generator and a space to share dowsing charts.
All the charts available on the site can be freely downloaded and printed
💙 Thanks to all users for this wonderful comm'one!