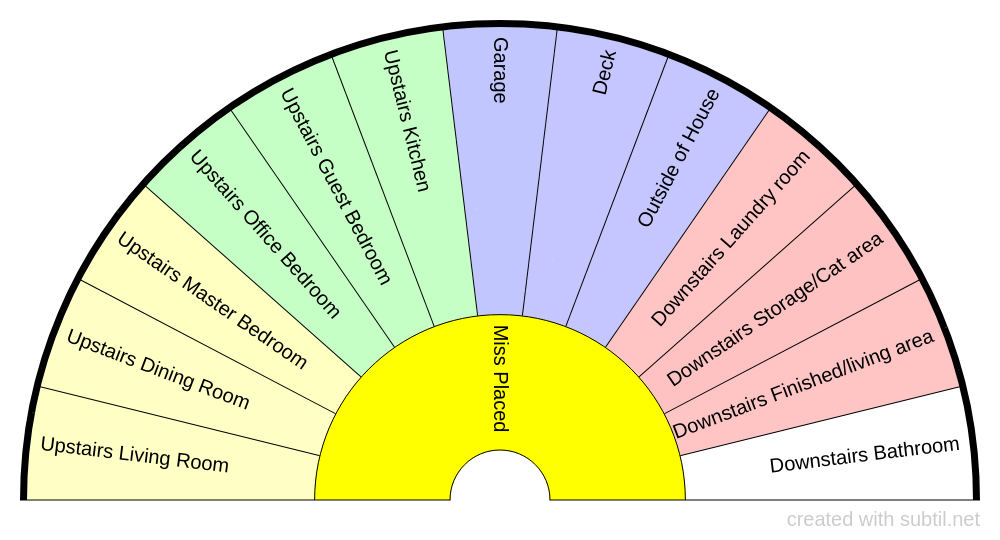 Finding lost items in your house
To help find lost or miss placed in house.
Classified in : Dowsing
Display the contents of the chart
Who, What, Where Upstairs Living Room
Upstairs Dining Room
Upstairs Master Bedroom
Upstairs Office Bedroom
Upstairs Guest Bedroom
Upstairs Kitchen
Garage
Deck
Outside of House
Downstairs Laundry room
Downstairs Storage/Cat area
Downstairs Finished/living area
Downstairs Bathroom

What happen to lost item Miss Placed

To discover

offers a biometer generator and a space to share dowsing charts.
All the charts available on the site can be freely downloaded and printed
💙 Thanks to all users for this wonderful comm'one!