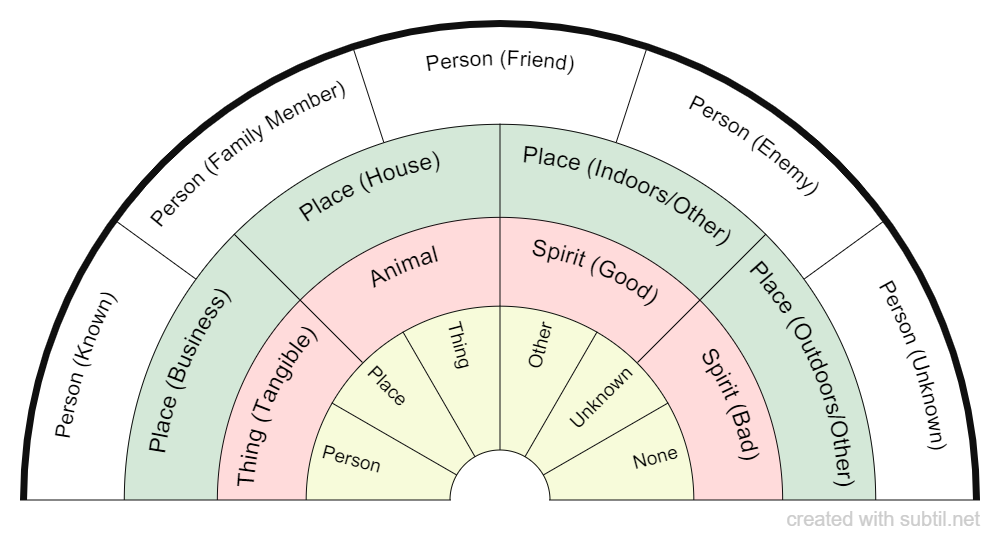 Person, Place or Thing?
Person, Place or Thing?
Classified in : Dowsing
Display the contents of the chart
Person Person (Known)
Person (Family Member)
Person (Friend)
Person (Enemy)
Person (Unknown)

Place Place (Business)
Place (House)
Place (Indoors/Other)
Place (Outdoors/Other)

Thing Thing (Tangible)
Animal
Spirit (Good)
Spirit (Bad)

All Person
Place
Thing
Other
Unknown
None

To discover

offers a biometer generator and a space to share dowsing charts.
All the charts available on the site can be freely downloaded and printed
💙 Thanks to all users for this wonderful comm'one!