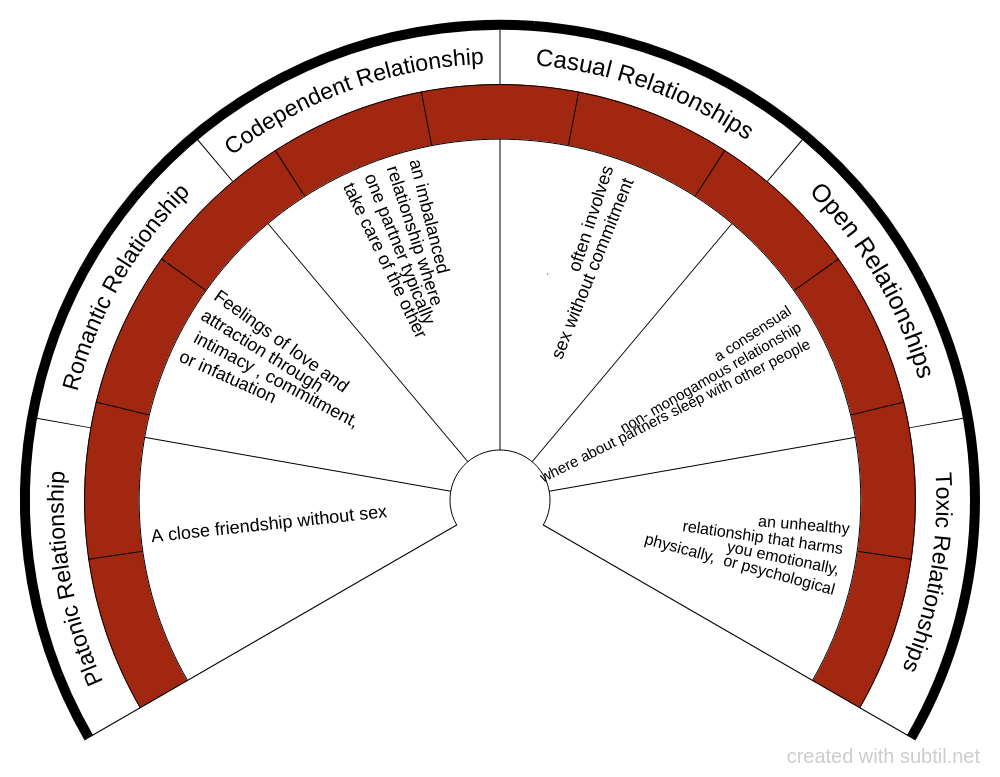 Types of relationships
This chart will tell you what type of relationship that you're in.

Classified in : Dowsing
Display the contents of the chart
Group Platonic Relationship
Romantic Relationship
Codependent Relationship
Casual Relationships
Open Relationships
Toxic Relationships

New group 2











New group 1 A close friendship without sex
Feelings of love and attraction through intimacy , commitment, or infatuation
an imbalanced relationship where one partner typically take care of the other
often involves sex without commitment
a consensual non- monogamous relationship where about partners sleep with other people
an unhealthy relationship that harms you emotionally, physically, or psychological

Linked charts
The following charts are in the same theme as chart "Types of relationships ", they will bring you additional answers to deepen your research.

offers a biometer generator and a space to share dowsing charts.
All the charts available on the site can be freely downloaded and printed
💙 Thanks to all users for this wonderful comm'one!