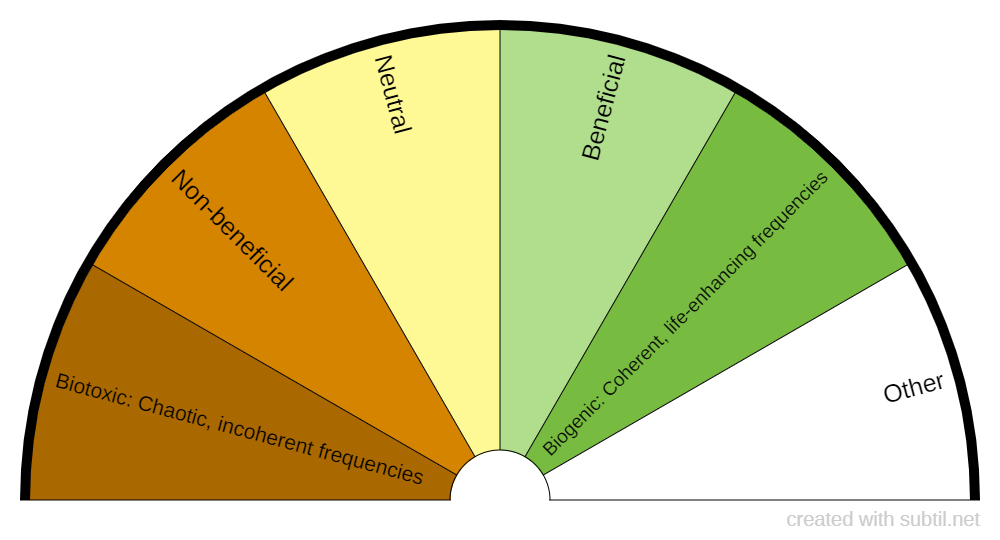 Food & Remedy Frequency Chart
Test the frequency quality of foods, supplements, herbal remedies.
Classified in : Dowsing Naturopathy Health Care
Display the contents of the chart
Group Biotoxic: Chaotic, incoherent frequencies
Non-beneficial
Neutral
Beneficial
Biogenic: Coherent, life-enhancing frequencies
Other

To discover

offers a biometer generator and a space to share dowsing charts.
All the charts available on the site can be downloaded and printed
💙 Thanks to all users for this wonderful comm'one!