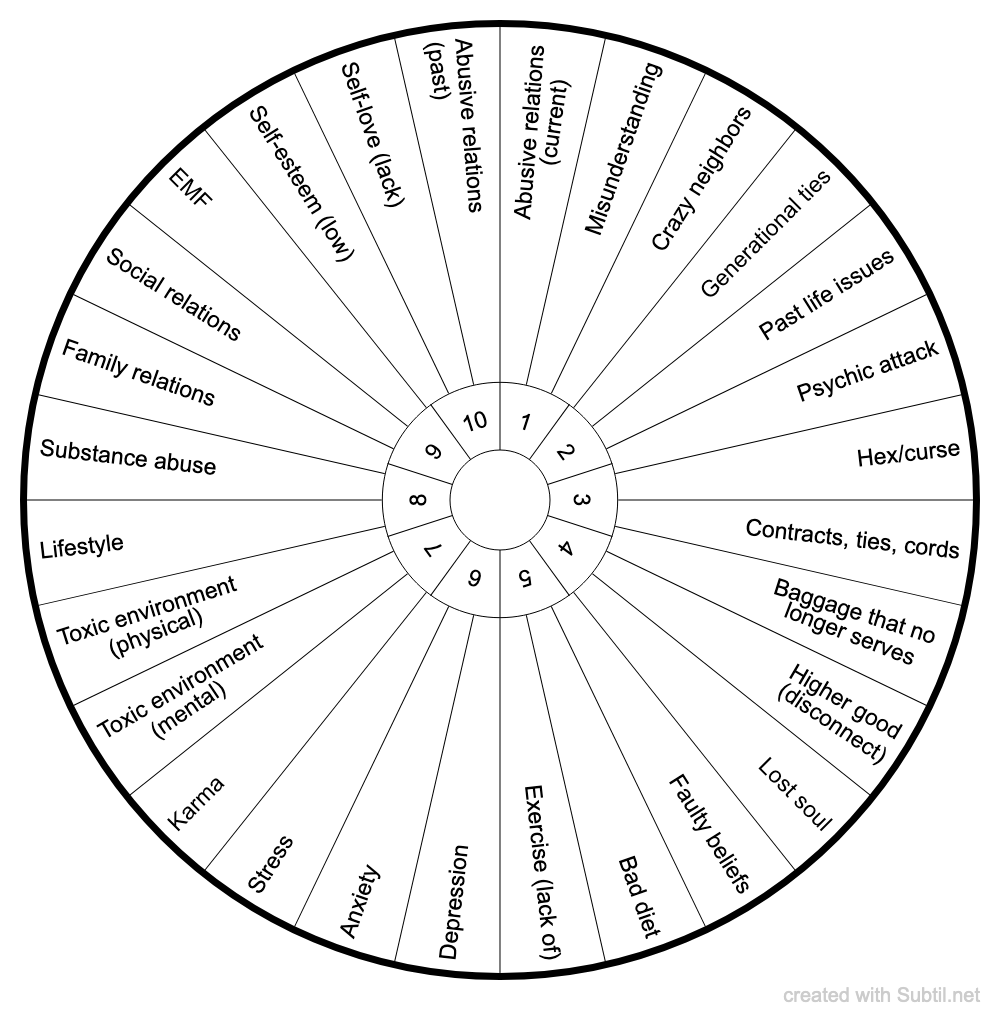 Symptoms for Disease
Chart to determine underlying causes of disease.

Classified in : Dowsing Health Care
Display the contents of the chart
Group Depression
Anxiety
Stress
Karma
Toxic environment (mental)
Toxic environment (physical)
Lifestyle
Substance abuse
Family relations
Social relations
EMF
Self-esteem (low)
Self-love (lack)
Abusive relations (past)
Abusive relations (current)
Misunderstanding
Crazy neighbors
Generational ties
Past life issues
Psychic attack
Hex/curse
Contracts, ties, cords
Baggage that no longer serves
Higher good (disconnect)
Lost soul
Faulty beliefs
Bad diet
Exercise (lack of)

New group 1 6
7
8
9
10
1
2
3
4
5

To discover

offers a biometer generator and a space to share dowsing charts.
All the charts available on the site can be freely downloaded and printed
💙 Thanks to all users for this wonderful comm'one!