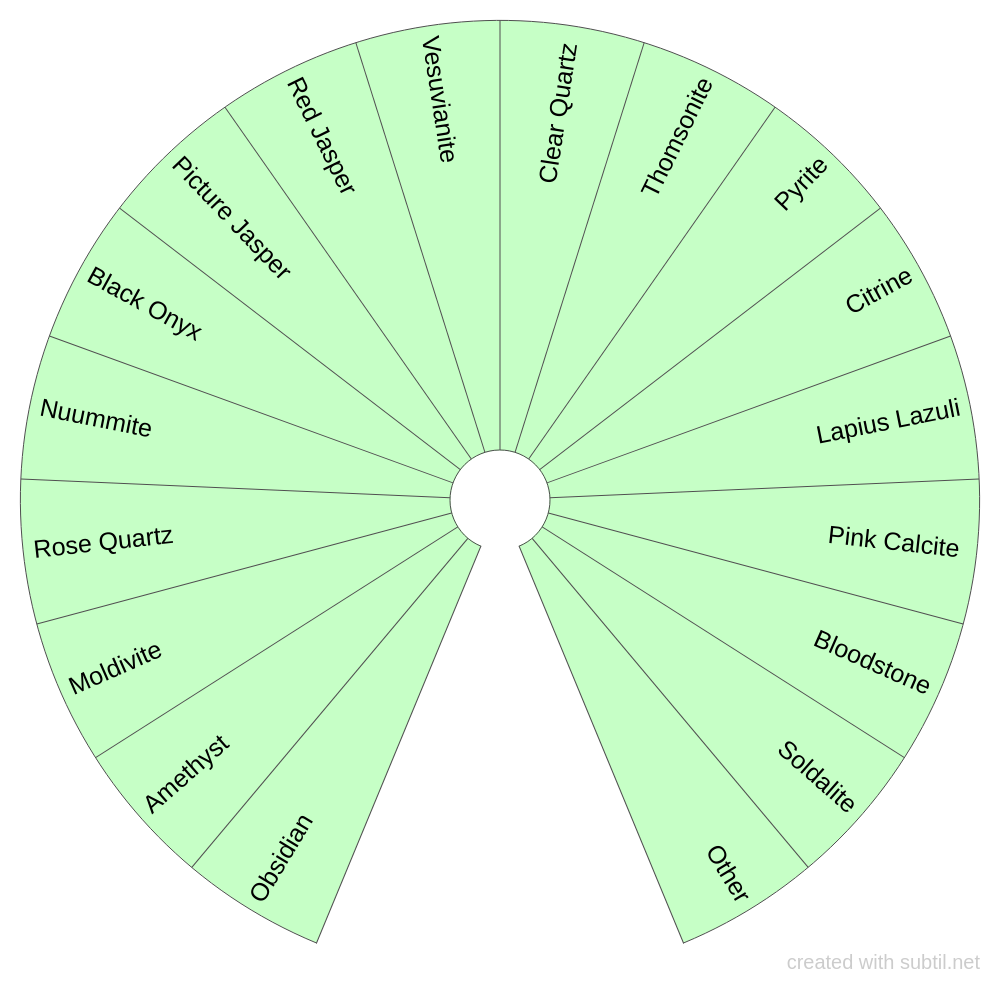 Stone Selection
A chart to select te optimal stone.
The chart has of my favorite and most useful stones.
There is other as a selection so that nothing is left out.
Classified in : Dowsing Geobiology Health Care
Display the contents of the chart
Group Obsidian
Amethyst
Moldivite
Rose Quartz
Nuummite
Black Onyx
Picture Jasper
Red Jasper
Vesuvianite
Clear Quartz
Thomsonite
Pyrite
Citrine
Lapius Lazuli
Pink Calcite
Bloodstone
Soldalite
Other

To discover

offers a biometer generator and a space to share dowsing charts.
All the charts available on the site can be freely downloaded and printed
💙 Thanks to all users for this wonderful comm'one!