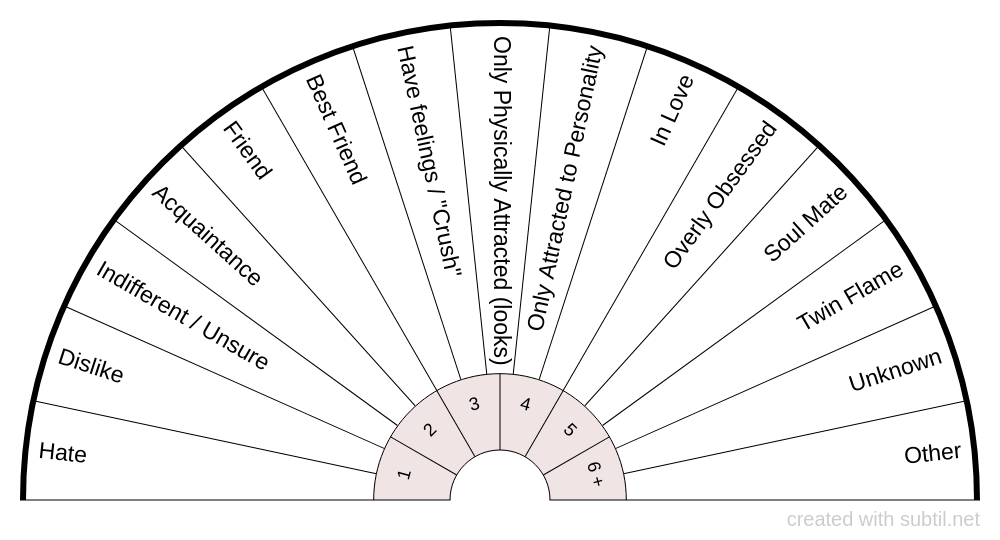 How do they feel about you?
Find out how someone feels about you
Classified in : Dowsing
Display the contents of the chart
Group Hate
Dislike
Indifferent / Unsure
Acquaintance
Friend
Best Friend
Have feelings / "Crush"
Only Physically Attracted (looks)
Only Attracted to Personality
In Love
Overly Obsessed
Soul Mate
Twin Flame
Unknown
Other

New group 1 1
2
3
4
5
6 +

To discover

offers a biometer generator and a space to share dowsing charts.
All the charts available on the site can be freely downloaded and printed
💙 Thanks to all users for this wonderful comm'one!