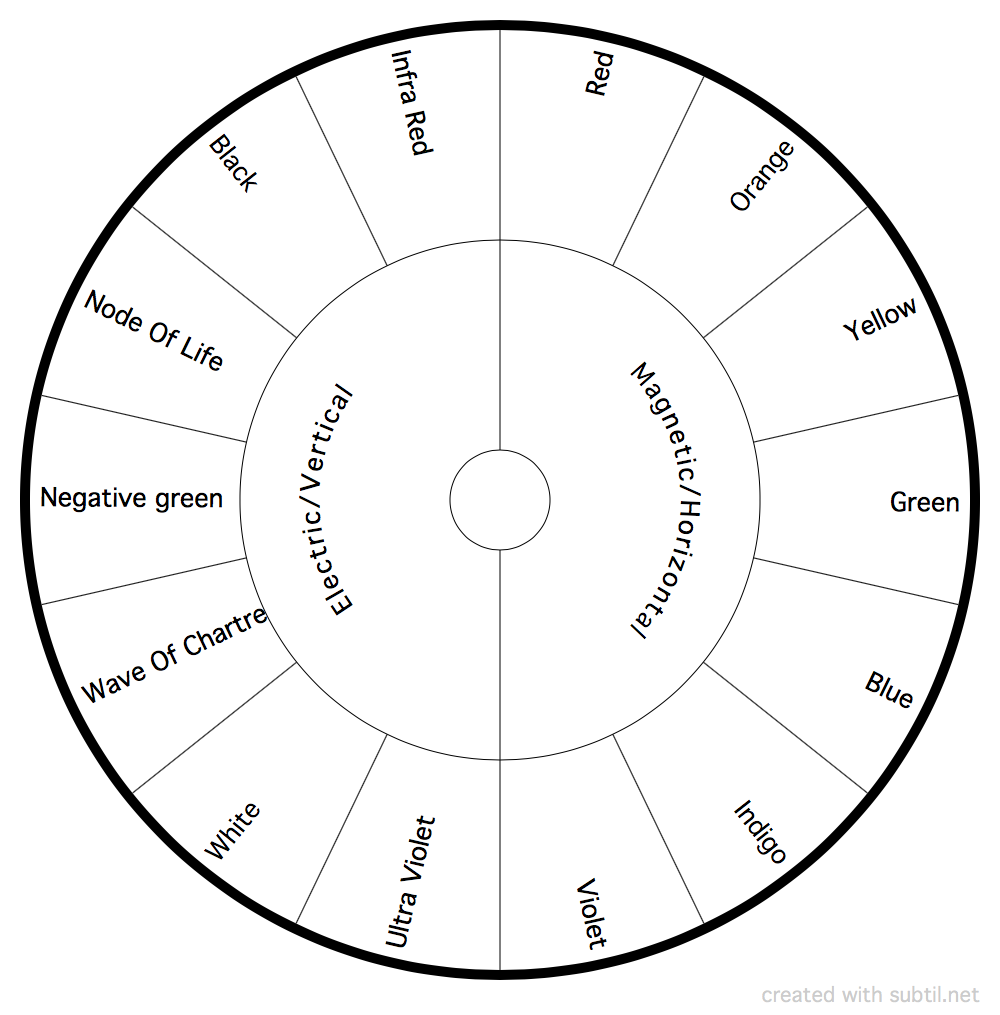 Subtle Energy Band
For determining the type and orientation of subtle energy as described by the French Radiesthesists.
Classified in : Dowsing
Display the contents of the chart
Group Ultra Violet
White
Wave Of Chartres
Negative green
Node Of Life
Black
Infra Red
Red
Orange
Yellow
Green
Blue
Indigo
Violet

New group 1 Electric/Vertical
Magnetic/Horizontal

To discover

offers a biometer generator and a space to share dowsing charts.
All the charts available on the site can be freely downloaded and printed
💙 Thanks to all users for this wonderful comm'one!