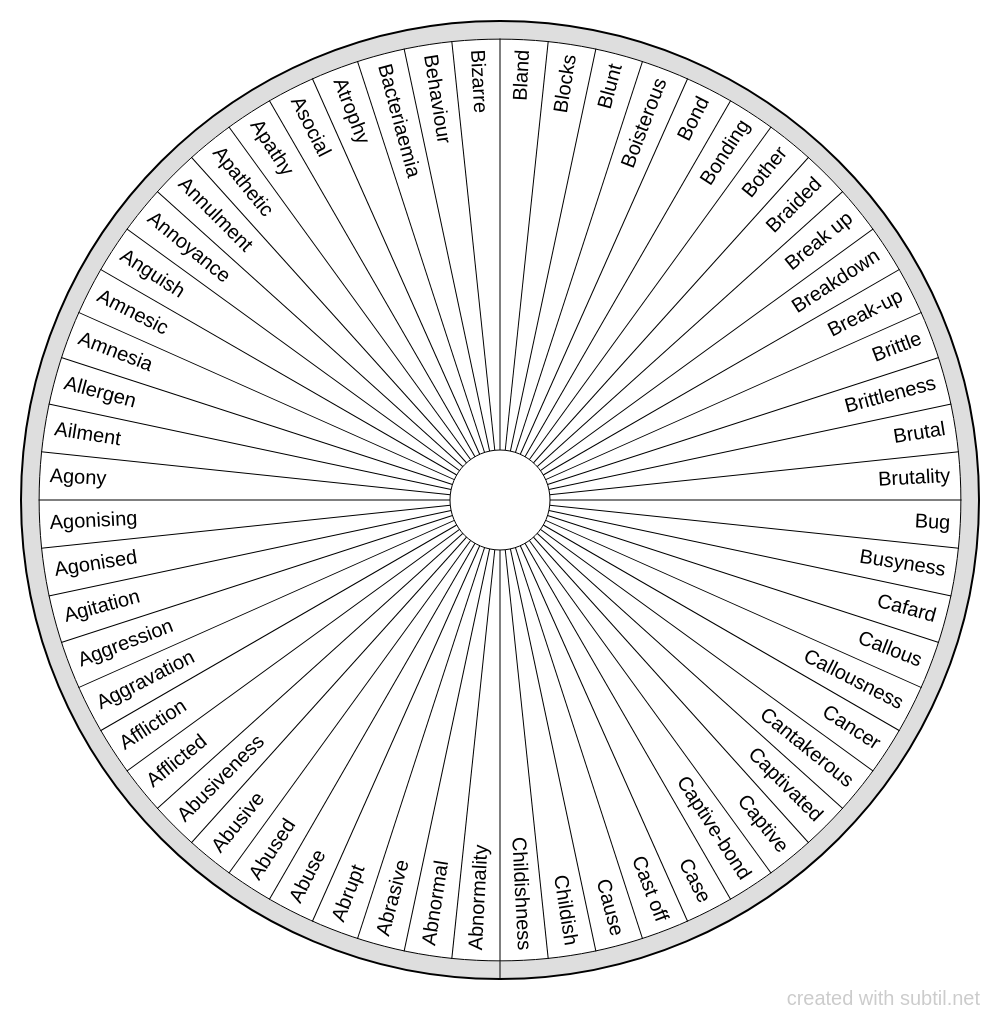 Conditions terminologies 1
Chart 1 of 2 to determine soul health conditions.
Classified in : Health Care
Display the contents of the chart
Group

New group 1 Abnormality
Agony
Affliction
Ailment
Allergen
Anguish
Behaviour
Blocks
Breakdown
Breakup
Bug
Cancer
Chronic
Complaint
Complex
Condition
Cause
Decadency
Declination
Debility
Defect
Deficiency
Deficit
Dejectedness
Despair
Disorder
Disability
Disappointment
Disconnection
Disease
Disinclination
Disonnance
Dissociation
Dispiritedness
Dissolution
Disunion
Distress
Dysfunction
Dysthymia
Excruciation
Experience
Fault
Fever
Flaw
Frailty
Germicide
Grief
Health
Heartache
Hypochondria
Inaction
Indisposition
Illness
Imbalance
Impairment
Imperfection

Linked charts
The following charts are in the same theme as chart "Conditions terminologies 1", they will bring you additional answers to deepen your research.

offers a biometer generator and a space to share dowsing charts.
All the charts available on the site can be freely downloaded and printed
💙 Thanks to all users for this wonderful comm'one!