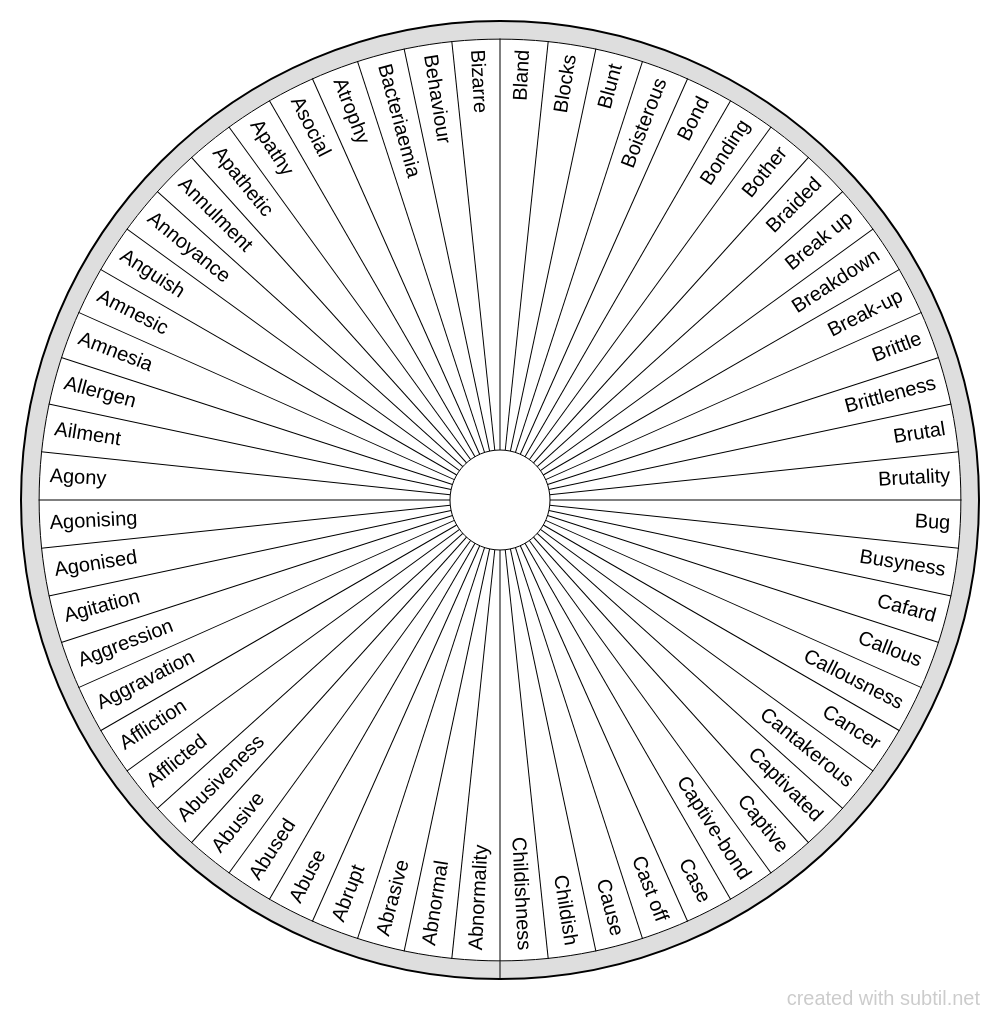 Conditions terminologies 1
Chart to determine soul health conditions.
Classified in : Health Care
Display the contents of the chart
Group

New group 1 Abnormality
Abnormal
Abrasive
Abrupt
Abuse
Abused
Abusive
Abusiveness
Afflicted
Affliction
Aggravation
Aggression
Agitation
Agonised
Agonising
Agony
Ailment
Allergen
Amnesia
Amnesic
Anguish
Annoyance
Annulment
Apathetic
Apathy
Asocial
Atrophy
Bacteriaemia
Behaviour
Bizarre
Bland
Blocks
Blunt
Boisterous
Bond
Bonding
Bother
Braided
Break up
Breakdown
Break-up
Brittle
Brittleness
Brutal
Brutality
Bug
Busyness
Cafard
Callous
Callousness
Cancer
Cantakerous
Captivated
Captive
Captive-bond
Case
Cast off
Cause
Childish
Childishness

Linked charts
The following charts are in the same theme as chart "Conditions terminologies 1", they will bring you additional answers to deepen your research.

offers a biometer generator and a space to share dowsing charts.
All the charts available on the site can be freely downloaded and printed
💙 Thanks to all users for this wonderful comm'one!